Breaking enthusiast B-Boy C Plus representing HK Breaking Team to get Olympic qualification with full force
Tuesday, 18 April may seem like an ordinary day at work for everyone, but for member of Hong Kong Breaking Team, B-Boy C Plus - Sze Ka-yam, it was a day to be proud of and commemorated as one of the nominees for the "Hong Kong Sports Stars Awards" and the first breaker to be nominated.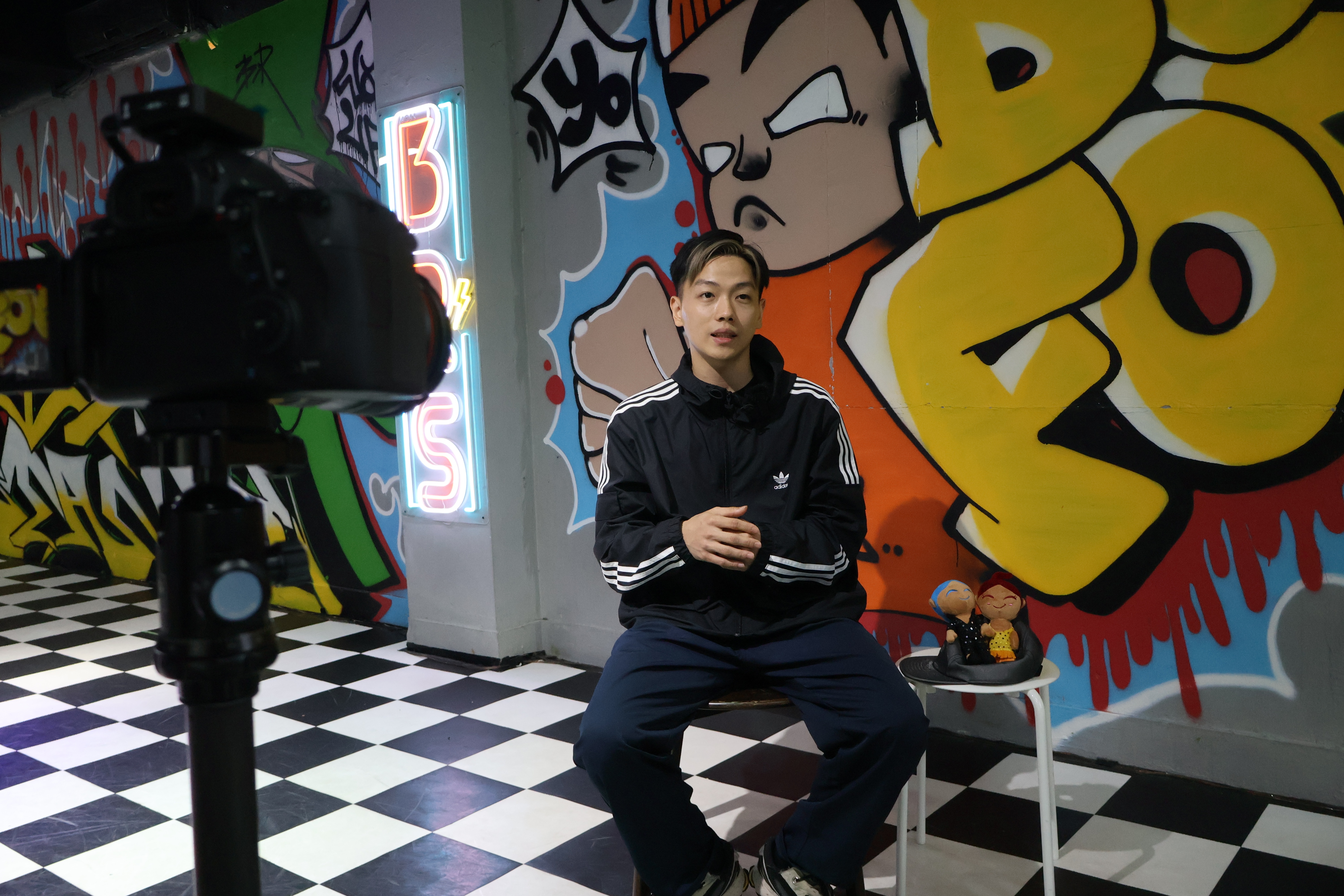 "I was surprised when I learnt that I was nominated for the award, I have never thought of having this opportunity to compete with Hong Kong's elite athletes," said C Plus. That day, C Plus dressed in black smart casual wear with white sports shoes. He appeared to be relaxed, but in fact, he just returned from the Olympic Qualifier competition in Brazil to Hong Kong at 3pm, just in time for the award ceremony starting at 5pm.
Only 31 elite male athletes in Hong Kong were nominated to compete for the five male "Sports Stars Awards", and the winners included the gold medalist of the men's foil at the Tokyo Olympics, Edgar, Cheung Ka-long. Although C Plus was not selected, he felt honoured to be nominated, "Previously, when I heard of the name - Cheung Ka-long, it seems to be very distant, but when I saw him on the day of the award presentation ceremony, I felt like something had brought us closer, and just like him, both of us are striving for the ticket for the Paris Olympics. His achievement at the last Tokyo Olympics has strengthened the determination of every Hong Kong athlete."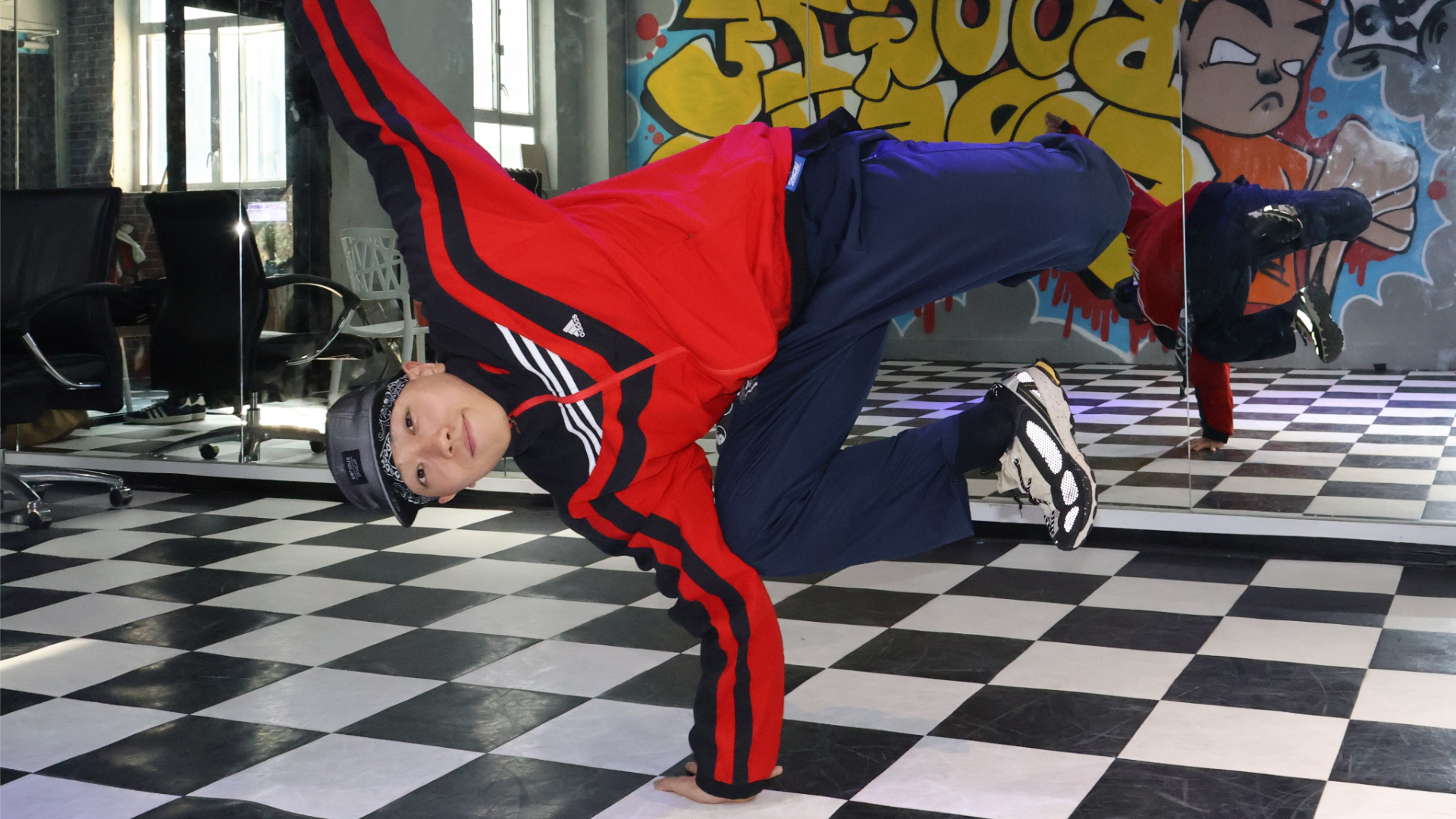 C Plus found breaking amazing when first connected
C Plus, a B-Boy name translated into Chinese as "C+", which is derived from the Cantonese pronunciation of the first two Chinese characters of his name. He moved to Hong Kong from Fujian with his parents in Primary 2. He has never thought of breaking, which he learnt about when he was a teenager at the age of 15 or 16 from the then-popular online game "Audition Online" and the Taiwanese variety show "Lollipop", would now become a competition event in the Paris 2024 Olympic Games. And now he is striving to get an entry ticket for the Olympics.
"I found it amazing that when I first watched the two programmes, having elements of breaking, that people could put their heads down on the floor and do all the moves." Out of curiosity, C Plus went online to learn breaking. Unexpectedly, many people at his school were interested in breaking, and he slowly formed a group of school-mates who have common interests. Every day at school, after school, in the community centre and on the street, they danced anywhere they could and even overnight when in high school.
When being asked what had attracted him, he replied without thinking, "It's just like the boys in the neighbourhood who like to play football and they'll gather together to play with whenever they have time; likewise, we'll dance together whenever we have time. In fact, at that time, it was so simple that every time I danced, I was so happy and relaxed, and I had a kind of self-confidence that I don't find in the classroom, but I found it in breaking. I felt that it's a sport that I would follow for the rest of my life."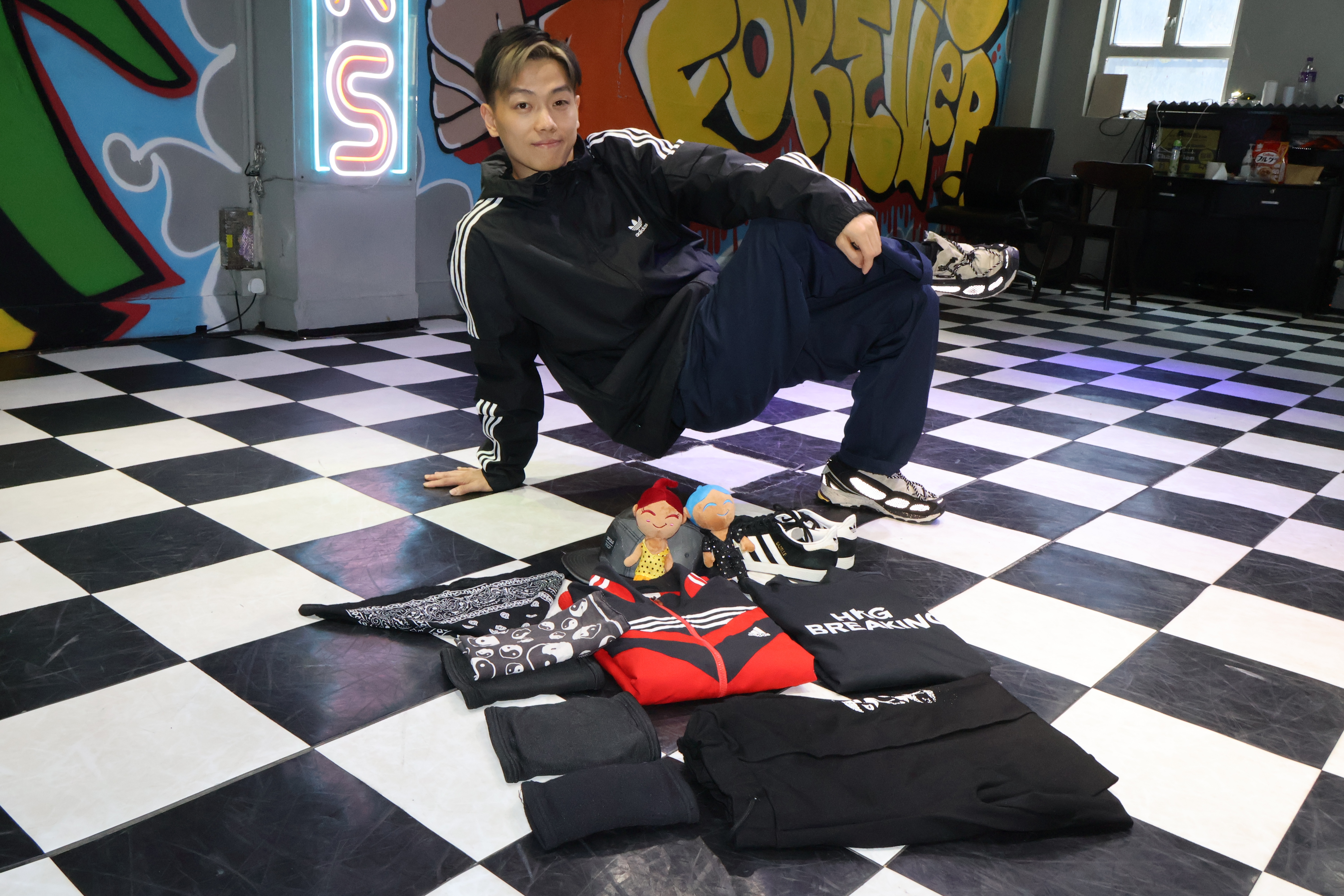 Originality is the characteristic of C-plus
Over the past 15 years, 30-year-old C Plus has organised teams to perform in different places, participated in countless competitions, and taught classes in his spare time; but all these have to be put aside for the time being as the most important thing in front of him is to seize the spot for the Paris Olympics next year. He even stopped his product design work in February this year in order to compete for the Olympics on a full-time basis.
"It's rare for breaking to make it to the Olympics, so I want to give it my best shot while I'm still in the prime of my life," said C Plus, who has been competing since the end of last year as a member of the Hong Kong Breaking Team in various WDSF Breaking For Gold competition series. Now C Plus ranks the top among B-boys in Hong Kong and 62nd in the Olympic Ranking List, with his personal best result being the 27th place in the Breaking for Gold World Series held in France in May this year, which earned him a lot of Olympic Qualifier points.
He likes to wear a turban and a cap during competitions and believes that his dancing characteristic is "originality", giving people unexpected effects every time. He hopes that in the finale of the "Breaking for Gold World Series" to be held in Hong Kong this mid-December, he will be able to showcase his original style and compete for a higher ranking with the Hong Kong audience cheering him on.
"I'm really happy that Hong Kong is able to host the last leg of the Olympic Qualifier competition. I believe that the best breakers in the world will be participating and as Hong Kong's representative, we can compete with the world's best breakers at our homeland and I'm confident that we will be able to do even better than usual by taking advantage of being on home turf."
DanceSport Association of Hong Kong, China will host the finale of the "Breaking for
Gold World Series – Hong Kong" at the Queen Elizabeth Stadium in Wan Chai on December 15-16, with about 200 elite breakers from 50 countries and territories expected to come to Hong Kong to compete for points. C Plus believes that the standard of Hong Kong's athletes, which had been stagnant due to the pandemic in the past three years, is now catching up with and surpassing other countries step by step. He hopes that more Hong Kong people will come to the venue to cheer for each and every member of the Hong Kong team, and to witness this phenomenal breaking event.
WDSF Breaking For Gold World Series – Hong Kong 2023
Date: 15-16.12.2023
Venue: Queen Elizabeth Stadium, Wan Chai, Hong Kong
Ticketing: URBTIX (Sale date to be announced)